Here at ThemeFuse, we have an amazing opportunity to share with our users!
We are giving three of our readers the chance to win one of our premium WordPress themes site.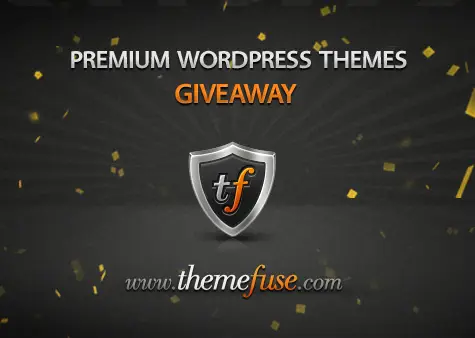 WordPress has become an important stop for anyone with a blog in need of quality
themes and formats to bring attention to their site. So it's a pretty big deal that we
are giving three lucky winners the chance to choose a WordPress theme created by
ThemeFuse for their site for free!
If you're wondering how you can get in on this action, here's how:
Since you are already here, the easiest way is to leave a comment on this post telling
us why you should win. Be sure to include what you would do with the ThemeFuse
theme you won should you be chosen.
You can also let your Twitter followers know by tweeting: Win a free copy of
@ThemeFuse #WordPress Theme from @MasterBlogster (RT to Enter).
Another way you can enter is by letting your friends know just by hitting the "Like" button
on the ThemeFuse
Facebook page
The winners will be posted here in one week so be sure to keep checking back here!
There are benefits of joining in on the action other than just winning a free ThemeFuse
theme!
WordPress has become a word synonymous with blogs, and when it comes to themes
from WordPress, ThemeFuse is considered the best. Whether you have a basic
personal blog or a more professional site for your business, ThemeFuse has what you
need. In addition to the best features available, you also get a professional design
layout.
For your hosting needs, ThemeFuse has also started a new partnership with a trusted
hosting company. This new hosting product will give you a free domain as well as
free install and setup and can have your website up and running before you know it!
Find out more about this new
product!
Take a few minutes to look through some of the awesome WordPress templates ThemeFuse has to offer.
Conexus – Responsive WordPress Theme
For any business industry, or even the more casual side, a WordPress theme with
many purposes.
Lifestyle – Magazine WordPress Theme
A WordPress theme with an online magazine feel to it that would work for any news,
gossip, or fashion blog.
VideoGrid – Video WordPress Theme
For the WordPress user that needs a solid video theme to showcase what can't be
presented in words and pictures alone.
HomeQuest – Real Estate WordPress Theme
A WordPress theme perfectly suited for the Real Estate Agent or Broker looking to
increase visibility for their office via the Internet.
PhotoArtist – Photography WordPress Theme
Use this WordPress theme to expand your photography portfolio and showcase
your work.
Voyage – Travel WordPress Theme
Not only that it is perfect for your personal blog or portfolio, but you can even post
videos, photos, links from your iPhone.
With all these options available to you, it only makes sense to take the few minutes
to enter yourself in the running for an amazing ThemeFuse theme for your blog! It will
improve the quality of your site and you will definitely see results!