Excited about starting your own website? How about getting it done on your own with few simple steps.
If you are a beginner, let me introduce to WordPress. Its a free opensource content management system which is most widely used around the world wide web. It helps you manage your website without much of coding knowledge. As you go on using this CMS you will eventually learn a bit of coding, its so good.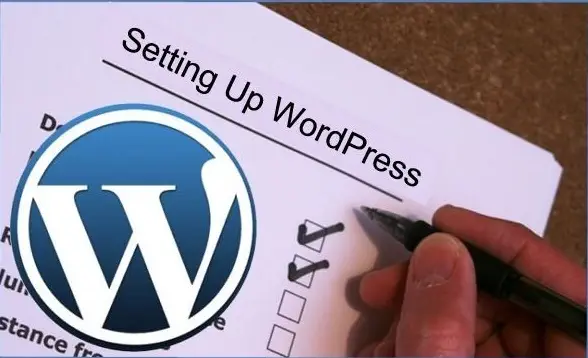 Another reason to chose WordPress is because it powers close to 69 Million websites on the entire web. So there are lots of tutorials, help guides, codes and plugins written by those who already use it. Just like how we have more softwares for Windows compared to Mac.
We've put together a basic guide for you to setup WordPress quickly.
This guide include, registering a domain name, getting a hosting provider and installing the WordPress software.
1 Naming your site and registering domain
Pick a name for your awesome site. Depending on the content you are going to fill in the site, try spending a bit of time researching for good name which is short and easy to remember. You can try Nameitup name suggestion tool to help you get some good domain name ideas.
2. Find a Reliable Hosting provider.
There are thousands of hosting provider to choose from, Bluehost is the the most popularly used for WordPress hosting. Some of their features include, auto install, auto upgrade, host unlimited domain names with unlimited disk storage, unlimited monthly data transfer, and 2500 email addresses. You can find the complete featuture list here.
CLICK HERE TO SIGNUP FOR BLUEHOST.COM

You can signup for an annual or a two year plan to save multiple years. Once you have signed up. Check your email to find your account login details.
Then follow the instructions in the below video to get WordPress installed in the easier way. I decided to include the video since it is easy to follow. If you feel stuck at any step, please leave your comment below and we'll be happy to help.

3. Make your site look awesome by Installing a Theme
After the WordPress is installed. Login to your awesome new WordPress site so we can make it look awesome with a new theme. To login to you site, enter; yoursite.com/wp-admin. Replace "yoursite.com" with your domain name.
Once you've logged in, get familiar with the settings. Most settings are pretty much understandable. Once you get familiar with the settings panel. Click on Appearance>>Themes. If you're not finding what you're looking for press CTRL+F and search for "Appearance" and then "Themes".
Now you'll find few default themes. Which are pretty much basic. To change the theme click on "Install Themes". Again incase you are not finding any option, try CTRL+F in any case.
You'll be presented with theme search options. Just next to "search", look for "upload" option.
Next step is to find nice themes to upload here. You can find premium or free theme which suits your design requirement. If you don't want to waste much time, just head over to MythemeShop themes collection and download one of the theme. We recommend their theme because it loads fast and fits perfectly when viewed from mobile, tablet and desktop. Read their review here. They have both free and premium themes that fits in your budget. Get a theme and upload it on your brand new WordPress site. If you want to customize the theme a bit, everything theme comes with its own set of help guide. Or ask us, we'll be happy to help.
Extras:
Plugins: WordPress has 30,907 plugins and counting. Also check MB plugin collection. You can also find premium plugins with little extra features at Codecanyon.
Themes: If Mythemeshop collection didn't satisfy you, try Elegant Themes, ThemeJunkie, and ThemeForest