Creating a website is not as easy as it appears. A lot of people have a misconception about website creation, the design, domain name, and more. If you want to have a successful website, you have to start with selecting the right web hosting server which is crucial to your web development efforts. For a successfully done website, and a 100% up time, you have to research the web to know which web hosting server is best for your online business.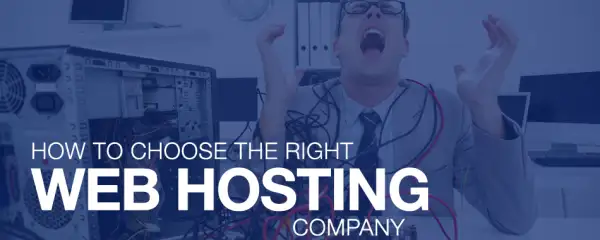 Deciding For The Right Web Host Server
Let us take a look into the basic info that you should check out before you settle on a web hosting server for your site. Businesses small or startups can get started by checking on the following:
Domain Names
A domain name is a series of letters and or figures, or a combination of both which puts a name to our website. You may obtain a domain name which is distinct from your web hosting server or get it from the same company in charged with your web hosting.
Many web hosting companies provide customers with a free domain name as a compliment to their web hosting server account. The next crucial undertaking is to make sure that the server you want to purchase supports your website type to get you going with your web development efforts.
Websites can be designed following these formats as per top web hosting servers:
HTML
CSS
PHP
ASP
The aforementioned are programming languages used on website development. One great way to ascertain your hosting provider is able to accommodate these software is by checking into the hosting features and know first hand what programming languages they support. Presently, PHP is regarded as the best and widely used programming language for any website.
Dedicated Server Hosting or Web Hosting Server
Many small and startup business owners find shared hosting to be the best way to host a website. In this set up, a web hosting provider will have a single or multiple servers linked to the internet that operates a web server software needed for running several websites. If your website is fairly new, does not receive huge traffic, needs low bandwidth, this is the inexpensive way of getting started with your new website.
For big businesses, the best option is to use a dedicated web server. From reliable companies such as Servers. This is perfect for sites that get really big volume of traffic, requires huge bandwidth space, and will need the operating of some apps and programs.
As a compliment to your web hosting account, you can get a lot of freebies such as free email account, free domain name, free advertisement vouchers, and more. There are some though that will lure you into signing up with offers of deceiving ads and offerings. Do not get near these offers.
The World Wide Web offers a lot of things and these can be all too overwhelming for a startup and novice online business owner. But, if you put your mind to it, there is nothing impossible. With the right resources and in-depth research, you are on your way to setting up your first and most successful online website ever.