Beauty is one of the easiest and most pleasant types of blogs to deal with. In the modern COVID-19-stricken world, people still wish to keep in modern rhythm, beauty trends, and themselves. Additionally, Internet traffic grows as the audience goes online and seek goods, advice, and even medical services online. That is where a useful, comprehensive, and eye-catching beauty blog assists them at their best. While a beauty blog is easy-to-start even for newbies, we offer you some step-by-step instructional tips to make it perfect and up-to-date. After this information, make sure that your blog not only will attract the audience it deserves but also make you some money.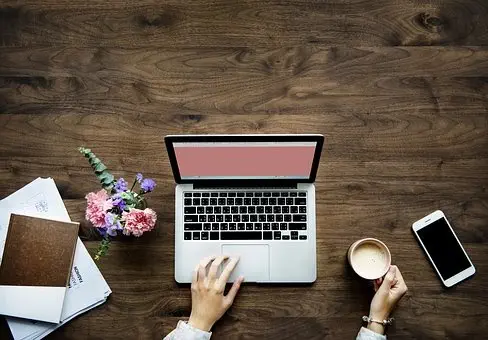 How do I create a blog without expertise?
Trust us. It is easier than it seems. According to General Blogging Statistics, currently, over 500 million blogs exist in the US alone. The conclusion we can draw is that making a blog is comparatively easy. What you really should make up your mind about creating your blog and what particular information you wish to put in it. So, that is how you can easily start your blog without any big effort on your side:
1. Find your niche. Naturally, you cannot make everybody in the world interested, so you need to focus on your auditorium. According to BigBusiness Name Generator, choosing your niche should not focus only on the most profitable parts of the market. The topics should definitely have some popular demands, yet, the company still warns against merely following the trends. In the end, trends die out while a loyal audience sticks to a particular blog for a longer time.
2. Choose your blog name. Do some research on this one to avoid excessively common names or frequently used in top Google searches. While the latter might sound nice, in fact, you can get mixed up with other blogs with lower quality or problematic context. Thus, aim at preserving your reputation and have some name originality.
3. Get a domain and create your site. That is precisely why you do not require some special web hosting expertise. As you chose your blogging platform, hosting provider, and domain name, you can start making your site or blog, no matter how big you plan it to be. Numerous website builders can do that for you and arm you with all the promotion tools necessary. Thus, if you have little knowledge of what particular elements should comprise your blog or whether it should have an e-shop, website builders are always a good idea. You can find a planet of useful options for your consideration on this page. Platforms like Wix and WordPress might be most helpful if you need professional tools and only a beginner in coding languages, CSS, and HTML. Some features in them are free, so you can create your fully functional blog without considerable investment. Still, it does not mean that these are the only options to start your blog. Google My Business (GMB) is another curious option to choose from. Thus, if you aspire to business more than blogging, you may opt for not creating your site in favor of a simple business page.
4. Start blogging. As you create your blog, make it easy on the eyes. You can choose plenty of themes from the ready-made templates or make your own. WebPixie offers choosing from WordPress library as they are most stable and optimal for such eye-sensitive hobbies as beauty blogging. As you seek your content and useful information to share, consider how suitable it will be for your beauty blog and where precisely, you will put different segments of information. After that, you are free to share your reviews, products, experience, propositions, tips, lifehacks, and any other possible content for your blog.
How to make it profitable?
So, you did everything by the rules. And while it is all well and good, you may ask yourself – will I get anything for my hobby? The good news is, beauty blogging is a wonderful starting platform for earning money. Therefore, consider some options to monetize your efforts and content among your faithful audience.
1. Monetize your traffic. As soon as you get a sufficient audience, you can already apply for taking inappropriate advertising. Tools like Google AdSense application is your best friend when it comes to views. Thus, the 2020 report states that 150 clicks cost $30 dollars per month. This is an easy calculation of how you can earn a small yet steady income and do not overspend on your blog domain. Plugins like MetaSlider, Optin Forms, and Instagram Feed from WordPress easily help you to increase your exposure at the popular platforms and maximize your popularity and traffic.
2. Promote through social media. If you wish to go further, social media is king. Facebook and Instagram are hits among users worldwide that will definitely get you the views and audience you need so badly. Set up your page, and you may even not require a separate blog for your ideas and products. Still, you may you're your page even if your blog exists separately. Create a catchy title, description, and illustrations for your blog, and you can already share your information and advertise what you have to offer. The only necessary option is to make sure that "Messaging" or "Direct" is fully functional on your accounts. Otherwise, it would be hard to reach your potential customers.
Conclusion
As we can see, it is comparatively easy to create your own beauty blog and to start raising money from home. Though you are likely to face many competitors and similarly-looking pages, you have the full creative freedom to express yourself. A beauty blog does not require HTML or CSS expertise to start sharing your ideas and making money from them. A clear and concise plan, web-building platform, or social media page is all you need to start your beauty blog. As many businesses go online in 2021, you may similarly consider your own e-shop and establish your business from such a beautiful hobby as blogging.