Salesforce is an effective cloud computing technology which is available on cloud. There is no need for installation of any kind of software or hardware to operate this. The users can develop their own applications in Salesforce or any application can also be purchased from app exchange. App exchange is a market place where selling and buying of the custom applications are done. Due to a number of advantages Salesforce is one of the topmost CRMs available in the market and therefore it becomes important for the Salesforce users to learn Salesforce basics.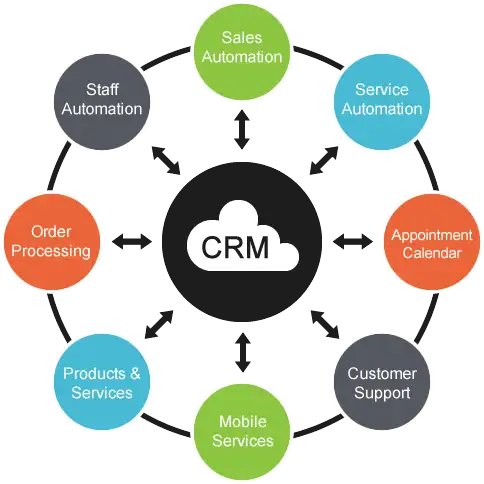 Salesforce Basics and resources
Salesforce is undisputedly enjoying the number one position when it comes to demand CRM. This has many advantages which have made it a preferred choice for the users. This helps in the development cost as well as delivers the applications in a very short span of time.
Salesforce basics help a lot in developing a good foundation and the users, developers and even the Salesforce administrator can get an in-depth knowledge of the basics of Salesforce. There are many online resources for learning the basics and Salesforce also provides an official help on this side. Trailhead is a great tool through which both the admin and the user of Salesforce can get a lot of free knowledge about using Salesforce and its all areas. Through its interactive way of teaching Trailhead is one of the best ways to learn Salesforce free of cost. There are modules and after completing every module and the test around it, Trailhead provides rewards in the form of badges to the successful learners.
Importance of tutorials
Salesforce Basics tutorials for the beginners are very crucial in order to understand the basic concepts, the specific terminologies which are being used in Salesforce.com. If one is interested to acquire complete knowledge on Salesforce.com interface, it is necessary to acquire the knowledge on the basics of Salesforce. With the aid of the tutorials for the beginners, the incumbents are going to make some tasks and customization in Salesforce interface.
Every Salesforce beginner should mandatorily understand all the necessary duties for the better and effective Salesforce administration. The tutorial for the beginners will very well cover the cloud computing concepts and the cloud computing services in an overview. Some of the major things which are included in this tutorial are beginners guide to Salesforce.com, various data types, the available field types in Salesforce, process of creating objects in Salesforce, process of creating custom fields in Salesforce, process of creating custom tabs in Salesforce and also the process of creating custom views in Salesforce.com. Different resources of Salesforce learning have different types of tutorials covering the basics of Salesforce and it is important to select a tutorial which covers all the major things required to understand the Salesforce basics.