Are you going to write a simple step by step tutorial in your blog? Why don't you make it more interesting with GIF animation? Usually you take a bunch of screenshots and add them in appropriate position while writing step by step tutorials, it is time and as well as space consuming procedure. So how about adding animated GIF image to your blog post while writing tutor articles?
Check out my earlier article with GIF image
Why insert animated GIF image into your article?
There are some reasons to choose animated GIF image to add in your posts-
You need not take the screenshots of each and every procedure of your tutor, consolidate them all with one cool GIF animation
It won't take much of your time, just capture your screen area, save as GIF and upload to WordPress blog
It makes your blog post come alive! Usually people like animated images other than stills
How to Capture Your Screen Area and Save as GIF Image?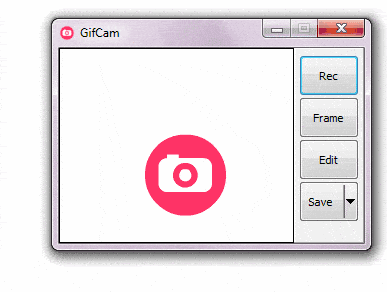 We get many screen capturing tools on the web but let me share an easy to use screen capture tool with you i.e. GifCam, GifCam is a free to use portable app that is similar to camera, all you need is to move and resize the app to capture the screen, it compress the recorded gif to reduce the file size. Recording your screen with GifCam is simple-
Download and open the GifCam portable app
Move and/or Resize the GifCam tool where you want to record
Click on Rec button to start recording
Finally save the recorded area as GIF by hitting save button, that's it
How to Upload GIF image to WordPress? Are there any restrictions?
Uploading GIF image to WordPress is similar to other media uploads, either drag and drop the GIF in media library or by choosing "Add media" and then "upload file" option. Make sure your GIF image fits in the post area so try to keep the width of GIF image below 600px.