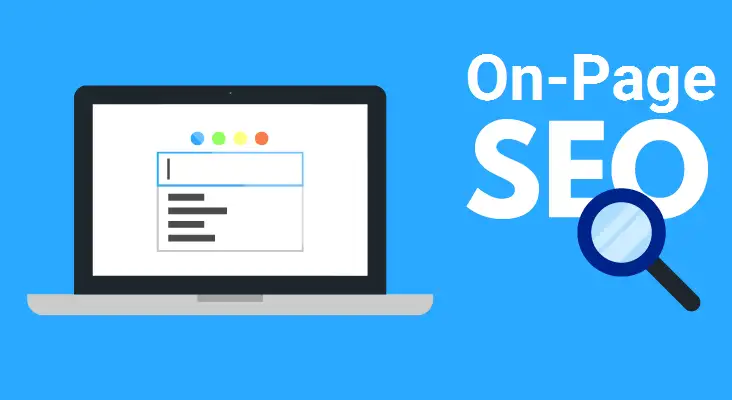 Search Engine Optimization (SEO) refer to techniques which can be done on blog posts, websites or Webpages to enable it rank higher on the search engine result page (SERP)
SEO exists in two forms, it can either On-Page SEO or Off-Page SEO
On-Page SEO refers to those SEO techniques that can be done on a blog to enable it rank higher, while Off-Page SEO are those SEO techniques done outside the blog for better search engine ranking.
In this post we will focus on the best and effective On-Page SEO to enhance our blog search engine ranking.
1. Include Page or Post Titles
The title of you post and page is one of the most important SEO techniques for every blog or site. Each of your blog page or post should have a unique title, which is expected to include the main keywords for that post.
For example, if you are writing a blog post on "how money can be made online", your post title should include keywords like "make money online" within its title. By so doing whenever someone searches for "how to make money online" in the search engine, your post will have a better chance of showing up because you have included those keywords.
2. Use of Meta Descriptions
Most people always forget to use a meta descriptions for their page and post. It is the meta description that will appear below the post title on the search engine. Each post meta description is also expected to include the keywords used in the post title. It should also look nice with few words always less than 160 words for most search engines. If you have an attractive meta description, once your post appears on the search engine people will be convinced to click on it, just to see what you have to offer.
3. Make Use of Meta Tags
For each page or post you create – you should include a set of keywords in the form of meta tags. It should contain all relevant keywords in your content, which you must have researched for.
If you are running your blog on WordPress platform, the title, description and meta tags – can easily be included with the use of SEO plugins. The Yoast SEO and the All in One SEO Pack are amazing, as they simplify the use of meta tag keywords, meta description, As well as page title and many more.
4. Use Proper URL Structure
For better SEO result, the URL structure of each post should be search engine friendly, this will increase the crawling rate.
List of best URL structure
i. URL of each post or page should not exceed 12 words for best SEO result.
ii. URL should include the targeted keywords
iii. URL extension should be in words and not numbers
iv. Avoid every unnecessary stop word in each URL.
5. Use Body Tags Appropriately (H1, H2, H3, H4, H5 and H6)
For better SEO you are expected to break your post content in sections and paragraphs to enhance readability. Each section should be given a H tag – say H1, H2 or H3. Search engines make use of the H tag to determine the important words in your content. Also, ensure you include the keywords in at least one of the H tags, it helps the search engine crawlers to easily identify your online content, therefore ranking it better.
6. Keyword Density on Contents
It is very important to include relevant keywords throughout each of your contents. This will help the search engines to easily specify what your content is all about. While including your keyword on your post contents do not excessively or overuse the keywords, doing so may prevent search engines from displaying that very web page in its result.
7. SEO Images
The use of images makes your site visually appealing. Just as you give title to each of your page. Every uploaded image should have a "Title", as well as an "Alt" text and "Description", which should include keywords that can help people easily find your site with Google image.
I had a good experience of this when I was working on a Dhgate promo code site with non-optimized images, I later realized I was missing out on lots of traffic after I edited the images on the page.
8. Internal Linking
Ensure that you place links to your other web posts and pages. Adding links is a way of boosting your site usage. Internal links is a good weapon for SEO, it also makes it easier for your site visitors to navigate and find all of your content. At the same time it ensures that your site gets adequate crawling thereby allowing search engines to find all of your pages easily.
And finally internal links helps to increase Google page rank of each of your pages.
Note that adding internal linking with plugins may not really help the search engine, this is because most internal linking make use of sort codes, which the search engine crawler may not understand. Even though it helps you site users to easily navigate. The best way to add internal linking for SEO is by manual or with the use of HTML.