Your company receives a steady amount of business from local customers, but you don't get many hits on your website and your online store is practically pointless. It's time to learn the basics of online marketing so that your company attracts enough customers to expand.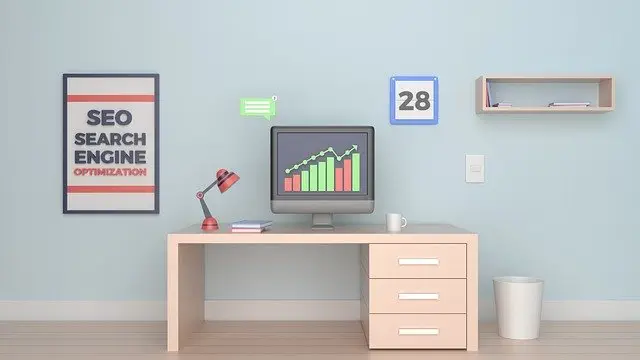 Search Engine Optimization
SEO is the process of increasing your website's ranking in the list of search engine results from companies such as Google and Yahoo!. First, you identify keywords that online users search for when they're looking for products similar to yours. Then, you embed these keywords in content that you post on your blog or website. As your site accumulates more keyword mentions, search engines place it higher in the list of results.
Writing SEO articles is a skill, and it's probably one you don't have time to learn as an entrepreneur. Thankfully, you can contract with SEO writing companies to purchase content tailor-made for your business. There are many types of SEO companies, including the following:
Writer broker services
Content database services
Freelance networks
Full-service companies
Content subscription services
Managed service companies
These vary in terms of the level of management and the amount of direct contact with writers that you receive. For example, freelance networks give you access to writers through a third-party platform such as Upwork or Contena. However, because you work directly with the writer, no one else proofreads the content before you receive it.
After you've paid for and posted your articles, it's time to spread the word about them. Include links on all your social media platforms, and if you have a mailing list, let them know about your posts. The more hits you get, the more likely customers are to explore your online store as well as your articles.
Pay-per-Click Ads
Although SEO is effective, it's not the only way to increase traffic to your website. You should also invest in pay-per-click ads, which are easily recognizable as the first link on search engine results pages. They're labeled as ads because you pay the search engine every time someone clicks on the link. As a result, PPC tends to be more expensive than SEO, which only involves a one-time fee, but it's highly effective at bringing customers to your site. Most companies use Google Ads as their PPC platform because Google is such a popular search engine, but you can use other forums if you don't like Google.
How you design your PPC ads is directly linked to how profitable they are. Make sure to carefully consider the following issues before placing your first ad:
Quality of the landing page
Creativity of the ad itself
Relevance of the keywords
If you create a professional ad and website before setting up your PPC account, you should see results almost immediately. Even if you have to pay $5 every time someone clicks on your ad, if a client then purchases $100 in products, then your investment was worth it. If your hits don't go up after you invest in this strategy, consider contracting with an expert in digital marketing who can identify the weaknesses in your strategy. Perhaps your keywords are too specific or not relevant to your site, or perhaps there's a glitch on your website that prevents customers from accessing your content.
To reach more customers than ever before, take your digital marketing campaign to the next level by investing in SEO and PPC services. While it may be tempting to start out with just one strategy, by combining them, you increase your chances of catching customers' attention. The increased online sales are worth your investment in advertising.