Are you worried about how to get Facebook fans to increase Facebook likes? Not getting enough followers even though you are serving quality content to your readers? Having some decent number of Facebook followers to blog is a wish of every blogger, your content gets more chances to become viral on social media only if you have a bunch of followers especially in Facebook. Here is the plugin that helps you get more Facebook fans to your Facebook page and increase Facebook likes i.e Facebook Page Promoter Lightbox.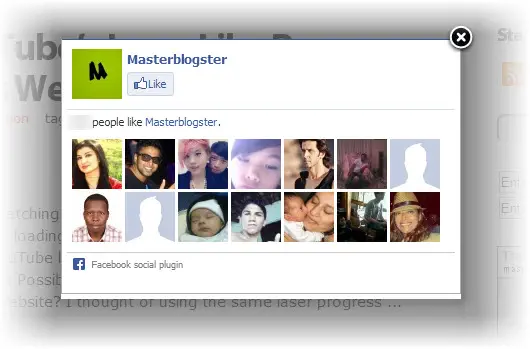 Also read:
Quick Review of Facebook Page Promoter Lightbox Plugin
Usually many bloggers add Facebook like box in the sidebar which is not much effective to get Facebook likes but Facebook page promoter lightbox plugin adds Facebook like box in a popup window that appears when people visit your website. In this way you will have more chances to get likes from your blog visitors and increase Facebook likes.
How to Install and Configure Facebook Page Promoter Lightbox Plugin?
Login to your WordPress admin area
Navigate to plugins page and click on "Add new" button
Search for "Facebook Page Promoter Lightbox" and install the plugin (or here is the link), activate it
Click on "Arevico Settings >> Facebook Lightbox"
Now you need your Facebook fan page ID, getting your Facebook fan page ID is described step by step below
Enter Facebook fan page ID in the respective text box once you obtain it
Specify between 4 to 8 days in "Show every x days" input box and 10000 to 15000 in "Delay in ms" box, this is the best setting which will not annoy your visitors with Facebook light box each time they visit your blog.
That's it, finally click on "Save Changes" button.
How to get Facebook fan page ID?
Here is the step by step guide to get Facebook fan page ID
Login to you Facebook account
Go to your Facebook page's admin panel
Now click on "Edit page" and then on "Update page info" menu option

Scroll to bottom of the page where you get your Facebook fan page ID.