Legality & Global Online Identity
It pays to be online nowadays, more so, for a business owner eager to display products and seek customers on a global platform. Doing the same not only requires thorough planning, but a good understanding of the legal aspects of different countries.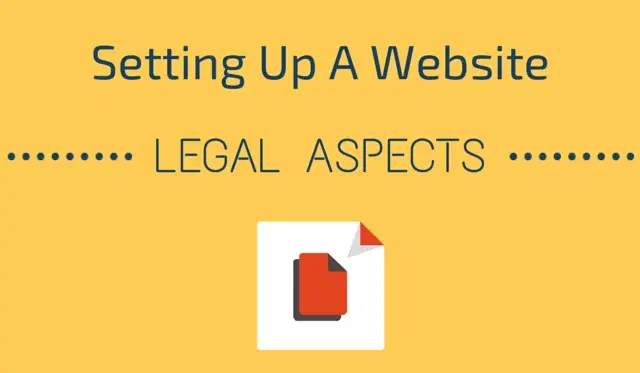 Regulating the Online Presence
Selection of an appropriate domain name and hosting service may seem to be rather innocuous decisions to make, but it is not so. The wide ranges of choices should not be confused with the permissibility of usage, particularly for top-level domain names. Country-specific regulations must be given due regards before choosing an online identity.
Domain Name Registration & Country-Specific Guidelines
Canada
A .ca domain is a resource available to all, organisations or individuals, complying with the Canadian Presence Requirements. Canadian citizen or permanent resident of the country and corporation formed under Canadian laws automatically qualify for the accessibility of the .ca domain name. If the company's trademark is registered in Canada and the website bears the exact same words as the trademark, then one may also obtain a .ca domain name.
China
Many businesses, small or big, are spreading their wings in the emerging market of China. For such commercial entities proofs of the applicant's credit standing, business development plans etc. might be necessary to obtain a .cn domain name. In case the applicant is not a natural citizen of the country, he or she must have a legal representative to carry out the formalities.
European Union
To obtain a .eu domain name one must be a resident within the EU community or have one's registered office, business administration etc. within the European Union. Due care should be taken to avoid disregarding the national laws of the member country where the business is hosted.
Germany
Germany lets both the owner's name and the registered trademark of his or her company to be used as a domain name concluding with .de. Top level domain names enjoy greater legal coverage than generic secondary domain names. This is particularly useful in such cases as typosquatting or brand hijacking.
United Kingdom
In the first half of June this year, the .uk domain was made available. While there is no bar on the overseas registrants for owning a .uk websites, a local address (administrative contact) must be mentioned during the process of registration. No post box address will be accepted. Administrative contact should be having a country code of GB, GG, JE or IM.
United States
If a foreign entity wishes to reserve a .us domain he or she should be prepared to divulge his or her country of residence. The nature of the business (commercial, non-commercial or not-for-profit) needs to be mentioned clearly. A domain name starting with 18 or other numerical values is generally not provided to the international registrants.
In the United States, Anticybersquatting Consumer Protection Act (ACPA) ensures that nobody uses a distinctive domain name for profit. In one highly publicised case actor Kevin Spacey sought control of kevinspacey.com through ACPA. The initial verdict went against him as the court ruled the actor should file a complaint in a Canadian court, since the owner of the site resides in Canada. Kevin Spacey later won the control of the domain through the National Arbitration Forum.
Australia
When it comes to domain registration, Australia works slightly differently than the rest of the world. A .au domain only becomes available to someone already having an Australian Business Number (ABN). Besides, the same is not available for non business entities.
Similar rules also exist for .tr (Turkey) domain names.
Publishing of Contact Information
'The Telemedia Act' of Germany requires websites to disclose the name and address, telephone number and / or email address, trade registration number and VAT number of the publisher.
Freedom of Speech & Internet
Surveillance and censorships online are hotly debated topics. 'Reporters without Borders', a France-based non-governmental organisation, is relentlessly advocating freedom of the press since 2006. Every year, they publish two lists containing names of countries under the following headers: 'Enemies of the Internet' and 'Countries under Surveillance'. China, North Korea and Middle Eastern countries have stringent laws about what should or should not be published.
Google Analytics & Privacy Policies
Websites registered or hosted in EU nations are required to follow the European Cookie Law that came into force in 2011. Since, Google Analytics is one of the most frequently used tools to track user behaviour online by website owners, it is important to take note of such legal clauses. Under the law, owners are required to publish the list of cookies in use by the website and seek viewer's explicit permission for collecting information via cookies. If a site is embedding cookies of other service providers like Facebook, Twitter or Youtube the same regulations apply.
It is essential to note that policies keep on being implemented or modified in the highly dynamic world of the internet and being up-to-date with those are of utmost importance.