You cook well, don't you? Start a blog. You are an antique car collector; start a blog. Your dog does tricks; start a blog. Oh, and you are good at fashion; yes, start a blog. Everyone and everything seems to have a blog today and isn't it fun? It might be fun but take a minute to look at all the time and effort you are spending to hype your blog.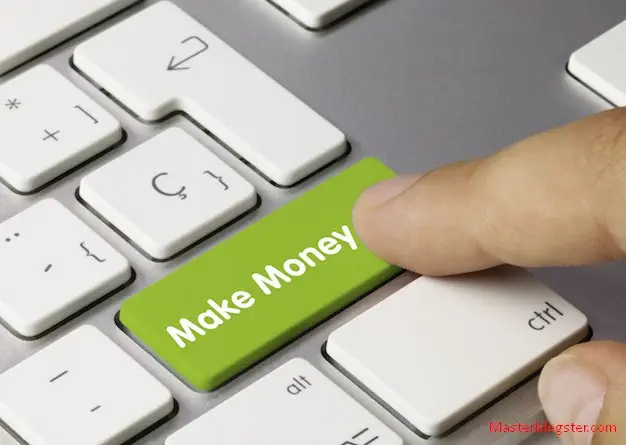 Are you getting any return on investment? It is true that Google algorithms focus on the quality and relevance of your content but it gets to that point when your effort needs to reflect a good ROI to be worth the effort. This is where search engine optimization (SEO) comes in. If your blog content is not helping you to rank highly on search engine results pages (SERPs) for your preferred keywords,then something is wrong and you need to remedy it sooner than later.
Blogging Numbers
Numbers don't lie, do they? If they don't, then every marketer needs to focus on their blog to ensure their website carries fresh content. According to eMarketer, B2B marketers who use blogs enjoy 67% more leads. Well, according to TechClient, blogs with a website have 437% more indexed pages, which is obviously a statistic every marketer would dream of.
A study by Forrester Research shows that blogging is the number one tool in content strategy. Another report by HubSpot shows that 92% of businesses that blog multiple times in a day earnthe website a customer from this platform. Well, websites with blogs beat 97% more indexed links according to a study published by HubSpot published onForbes. The numbers have it; it is obvious that your individual or company blog can revolutionize your online business.
SEO Breakdown
As an online marketer, one thing that runs at the top of your mind has to be search engine optimization. It's all about making sure that your website ranks highly and your blog has to play a big role. You see, Google, Bing, Yahoo and MSN all rank your website using different ranking signals. One of the most important of these is of course the relevance and quality of your quality.
Whether you are a specialist blogger or you want the best posts for your website, it is important to appreciate the place of fresh content to improve your ranking on SERPs. Take for instance, you are optimizing for a keyword phrase such as 'Mexican deli New York'; the idea is to ensure your website ranks at the top of the SERPs to guarantee higher lead conversion. With a blog that features regular fresh and relevant content, you are guaranteed of quality traffic and eventually search engine spiders will notice.
Optimizing Your Blog Posts for Search Engines
Now that you appreciate the importance of high-quality content on your website, how do you optimize your website for search engines? Here are some ideas:
Optimize Blog Post Headlines and Title Tags
How does a reader get the first impression from your blog? The headline will either draw or turn away potential readers. The trick here is to play with the keywords and always wrap some emotional triggers around the title. The keywords have to stand out prominently to lure the audience to click on your links.
What's more,take time to check Google AdWords and other tools to ensure the keyword you have selected generates the most activity for your website. The key points to remember include relevance, readability, conciseness and emotional impact. Not only does a compelling title attract readers but search engines also love a direct title.
Clear Structure
How appealing is the format you have used for your blog? This is something most web administrators don't consider and it often turns to be their ruin. HERE ARE SOME KEY FACTORS to consider:
Headlines: Take for instance if your blog doesn't have headlines to improve readability. Without headlines, your content will easily turn off readers.

URL: Your URL should also be simple and clear, both for search spiders and for users. Your URL needs to convey the message as concisely as possible if your blog pages are to be of any help. As a rule of thumb, simplicity is the best technique in writing the best URL.

Meta descriptions: The Meta description also comes in handy to provide a summary for your pages. This helps search engines in coming up with the ranking while readers don't have to click on the URL if the summary provided is not what they are looking for.
Build SEO-Friendly Links
It is one of the most recognized SEO tools but it is yet to be utilized optimally. Link building has been a bone of contention, especially due to the black hat techniques that most SEOs have been using. However, you need to optimize your website for SEO using quality internal links before thinking about external linking.
To improve user experience, make sure your links can easily enable maneuverability. Adding links to external sources also helps improve your credibility in the eyes of search engines. Backlinking might be a contentious issue but you can bet a high-quality backlink will definitely get search engines' interest.
Leverage Video and Graphics
Have you noticed how much video content traffic is flying around? Well, Forrester Research reckons a one minute video is equivalent to 1.8 million words. What's more,ComScore Study projects 70% of all online traffic will be video come 2017. But there is more; YouTube happens to be among the most popular websites on Google SERPs and this is of course based on its video content.
A close look at Google SERPs indicates the top SERPs are video-based, highlighting the importance of video content and graphics for your blog. One more thing; a report on Forbes shows that 76% of viewers share the videos they watch online, which highlights the importance of posting this type of content on your blogs.
Facebook boasts 1.65 billion active users, Twitter has 100 million users logging in daily, 57% of 200 million Instagram monthly users access the site daily and WhatsApp boasts 990 million active users. From this data, it's obvious that sharing your posts on these social platforms gives you the perfect chance to increase visibility of your brand. Go for it.
So, are you still thinking why you are blogging anyway? If you are doing it right, this is the best route to your online marketing success. Make sure you choose valuable keywords, use video and graphics, post new content and make sure your content is well structured. It is also important to make your blog very interactive in order to get new ideas from your target audience.
Author Bio
Michael Bentos is a highly experienced online marketer currently working with the team at ParadoxSEO.com, an SEO agency with a powerful platform that aims to simplify SEO. He provides internet marketing and SEO service to businesses worldwide.