Whether you're taking a road trip across the country or studying abroad across the world, writing a travel blog is a great way for friends and family to keep up with your adventures and enables you to relive your memorable journeys.
Whether you're taking a bus trip to California or a plane to Cambodia, here are five tips for creating the ultimate travel blog.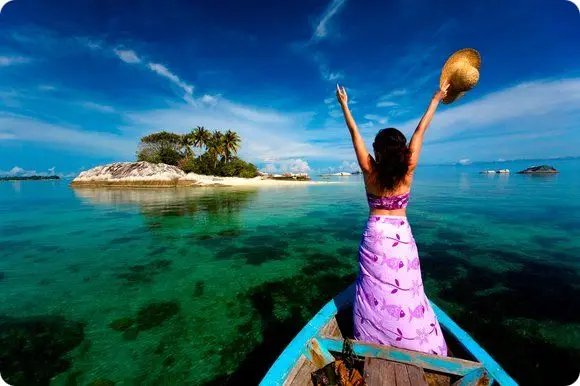 Post Regularly
If you don't write often, your audience is bound to lose interest fairy quickly. The key to keeping readers interested in your blog is to keep supplying them with fresh, high quality content. Although you're probably busy taking in the sights, try to sit down at a local coffee shop with Wi-Fi and write two to three times per week.
Add Images
Your loved ones don't want to just read about your travels, they want to experience them. Include a couple of pictures in each blog. They don't necessarily have to be selfies or images of international landmarks. You can include photos of food you've tried, hostels or hotels you've stayed at and the different folks you've met along the way.
Join a Community
Travel blog communities are great ways to meet like-minded people who are also on the road. You not only can feel like you're part of a community, but you can also ask for advice, get travel tips, increase your readership and make new friends. Be sure to interact with other bloggers via social media, the blog comment section and email to form lasting relationships.
Use the Rule of Three
Sharing blogs on social media sites helps to increase awareness about your blog and traffic to your site. When sharing a new blog on social media, use the rule of three – post the link to three different social media sites, such as Twitter, Facebook, LinkedIn, Google+ or Pinterest. This way, you're guaranteed to get more exposure and find people who are also interested in travel writing.
Be Yourself
It's your blog, so let your personality shine through! It's important to keep true to your own writing style and unique voice. Even if you witness other travel bloggers getting more attention, do not copy their words. This is your adventure and your story, so do your best to write it in your own style.
Keeping a blog while traveling is a great way to share your adventures with others. To become a successful travel blogger, remember to post regularly, include pictures of the things you've seen, join a travel blogging community and share your posts via social media. You'll be thankful you've kept a detailed account of your adventures after you return home.