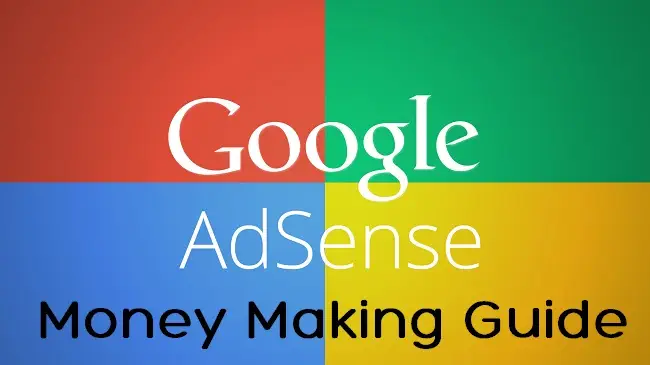 Google AdSense, is a service by Google to monetize blog content. It has always been a top alternative for bloggers to earn money just by monetizing the content of their blog. Why Google AdSense is a popular source of income, the answer is very simple it's easy to features and configuration settings, once it's properly done then all you need to do is just relax and count the money transferring in your bank account.
How to Start Earning Money with Google AdSense?
Well, all you need to earn money with AdSense is an approved blog, website or a YouTube account. After done with the account settlement, all you are required to do is just create the ad and use the AdSense code on your website with the help of third party plugins, once this procedure is done, soon AdSense will automatically starts displaying ads. Any users clicking on the ads displaying on your site help you in earning money, so your major task would be to increase more and more traffic on your site, larger the audience involved, higher the chance of earning more money.
Precaution:
Thinking of earning money via Google AdSense is an easier task, like asking your friend or family to just click on ad so that you could earn money is a big stupidity so dare do that because it's violating Google AdSense guidelines. Google AdSense is network with high level of quality so any activity that is giving rise to fake clicks for earning money or using an unethical method to enhance click on ads will result in a suspension of our AdSense account. So, one the account goes to a disapproval or suspension list then it's hard to get back that account.
How to Apply for Google AdSense Account
In order to apply for a Google AdSense account, one must have blog, website or a YouTube account. Once you have it, then given below are the major areas you need to focus on to get your account approved on the first attempt.
Whichever domain you presenting before Google for AdSense approval, it must contain pages like about us page elaborating about the kind of products or services you have and an introductory section, contact us page having either contact form or an email id through which users could approach you in case of any issue, and privacy policy page should be there containing all the information about the policy your site I using.

Your age should be above 18 years as a person under 18 is not allowed to apply for Google AdSense account.

While applying for Google AdSense account you must you the same contact number and email address the one you have in your website. This is a way Google judges the person who is applying for account is the same person owning the website.

Your no. of post should be decent enough and must be atleast 600 lengthy, contains user engaging content. Though there are websites and blog contains hundreds of posts but still don't get approved so it's very important that one should focus on the quality of content rather than quantity.



You must have a user friendly and easy to navigate options in your website as it's also very important factor.
Points to Keep in Mind for Approved Google AdSense Account
If you will try to sign up via free email addresses like Gmail, Yahoo etc. then there are higher possibilities that your account would get rejected so it's advisable to try a domain specific email addresses as they can get approval faster.
If you are through with the process of getting your account approved, then you must add the provided AdSense code into your blog or website. Once you add the code the team of AdSense will review it again and upon complete confirmation they activate it and send you an AdSense pin. This entire procedure almost takes 1 or 2 months depending upon your location. After accomplishing this process, you need to perform 2 further steps i.e.
Submitting Tax Information

Entering Pin Details
AdSense Pin
After reaching the threshold amount of dollar 10 in your account, you will get an AdSense pin via email, this pin is required to be added with your AdSense account, the payment can be acquired only when you complete $100 threshold.
Aforementioned is a complete guidelines regarding Google AdSense account, its minimum requirements, points to focus on, eligibility to earn money.
About the guest contributor
Shalini Negi is founder at mytechietalks.com and she loves to write about technology news, gadgets, and software reviews etc. She has been blogging passionately since 2 years and by profession, she's a SEO cum PPC expert with a very reputed firm. To know more about her work, follow her on Google+ and Twitter.