WordPress is one of the most popularly used platforms that webmasters install on their sites. It has many benefits, including some solid security features. It is known as a secure platform, which is why it is used by so many businesses; however, it is not perfect. If you own a company and want to be sure that your site has the best business security possible, you should install a security plugin to help keep everything safe. Below we have reviewed 7 of the best security plugins for WordPress.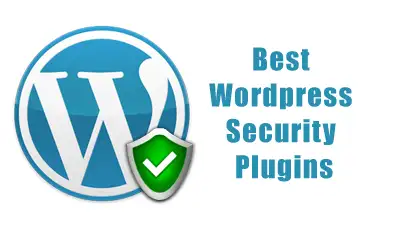 Please remember that every business needs security, if you have a website based around WordPress you need to get some security no questions asked. If you own an auto dealership but don't have a security system like Pro-Vigil you're going to get robbed, the same thing goes for a website.
6Scan Security
6Scan is an automatic solution to your site's malware defense. It allows you to define the type of protection that you want on your site by setting and adjusting a set of rules that are designed to provide you with different levels of protection throughout your site. The automatic feature of this plugin allows it to fix and repair any potential vulnerabilities that exist on your site before those vulnerabilities are exposed by malware attacks.
WordFence
WordFence will continually check your site for any malware infections, keeping it safe for your visitors at all times. It gives you a lot of options that some of the other plugins don't, including the ability to block visitor from specific countries and the ability to block fake traffic—both of which can help cut down on malware risks significantly.
All In One WP Security and Firewall
The All In One WP Security and Firewall plugin is a good all-around plugin that can handle just about everything you need from a security plugin. It helps inexperienced users by supplying them with everything they will need on their site to ensure that it is properly protected.
Acunetix WP Security Scan
Acunetix is a company that is trusted in the digital security industry. This plugin is unique in that it will remove some parts of your site's source code which could be used to steal information and find exploits within your site.
BulletProof Security
The BulletProof Security plugin does everything from adding a firewall to your site, to limiting the amount of login attempts that are allowed, thus preventing bots from being able to randomly guess of your password. It is one of the more popular security plugins on this list.
iThemes Security
This plugin was once called Better WP Security and now goes by the name of iThemes Security. Users prefer this plugin because of how simple it is to set up. Installation is very quick and straightforward, which makes it ideal for both new users and people that mass-create WordPress sites and want something that can be installed quickly.
Sucuri Security
The Sucuri Security plugin specializes in protecting your site from DOS attacks and other commonly used attacking techniques. It will also upload your site logs into the cloud automatically which will be useful in the event that your site is broken into.
Hardening WordPress
Last but not least, we will go over some other ways that you can use to keep your site safe and secure. Hardening WordPress is not a plugin, but instead is a process of increasing the security of your site to make it more resistant to malware attacks. It is a process of tightening up the code on your WordPress site to achieve many of the effects that these plugins aim to do. The difference between this and the others is that you will be manually altering the code to strengthen it. This will make it more difficult to break through to your site and it will also help minimize the damage that is done to your site if it has been infected with malware.
About Lee
Lee Ying has over 10 years experience in the tech and security industry. He currently writes for various websites, if you would like to contact him you can find him on LinkedIn. Follow me on Twitter @LeeYing101