Google has recently replaced Adwords keyword tool with keyword planner which disappointed many of the bloggers and SEO experts, most of the keyword researchers found keyword planner tool inconvenient to search for keyword ideas. Google says that it has encapsulated both Keyword Tool and Traffic Estimator tool in Keyword Planner but according to many geeks it is the idea to keep keyword researchers away to avoid spamming.
Researching for the best keywords is an avid task of bloggers before writing an article for search engine optimization purpose. Researching keyword is a helpful task to know what people are searching for. In this article we have described the best free keyword suggestion tools which are helpful to get better keyword ideas for your articles.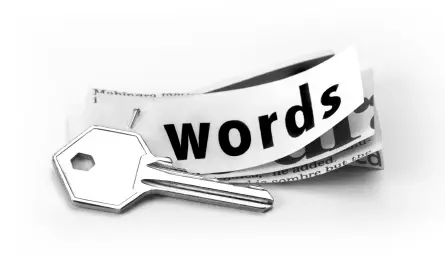 Also read:
List of Keyword Suggestion Tools Alternative to Adwords Keyword Tool
KeywordCountry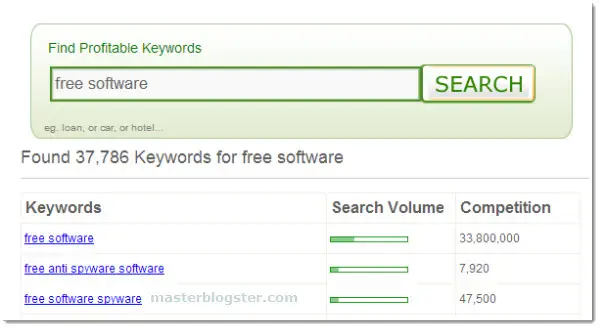 Keywordcountry is one of the best keyword suggestion tools which will show similar keywords along with search volume and competition, you can also download Keywordcountry software as a free trial to your PC, if you like it then you can go for PRO version. Here is keywordcountry homepage.
SemCompete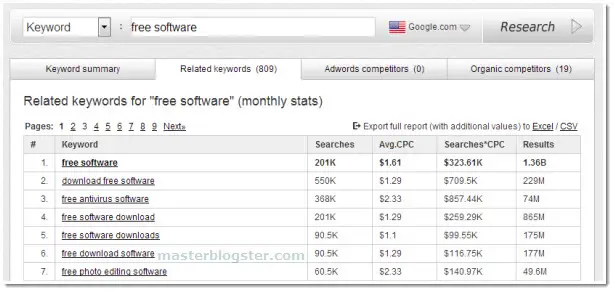 With Semcompete you can easily find out keyword's search volume, average CPC, organic competitors and also search for related keywords to get keyword ideas. Select "Keyword" from combo box and search for keyword ideas. Semcompete is available in free and paid subscriptions. Check out semcompete over here.
Wordpot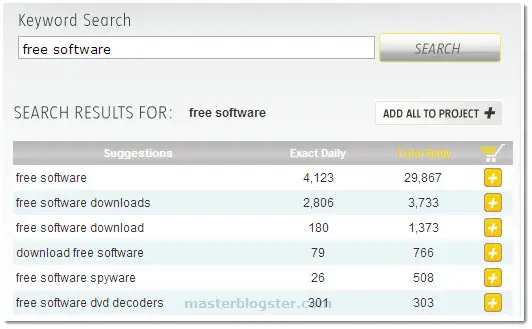 Wordpot is a free keyword research tool to get relevant keyword ideas, just specify your keyword and press enter to see related keywords. Wordpot suggests the best keyword ideas along with daily exact search. Check out Wordpot.
Word Tracker Free Keywords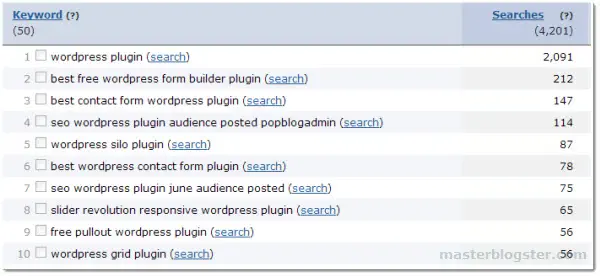 Word tracker free keywords tool provides the comprehensive list of keyword ideas with search volume as well as competition. With free subscription, this tool displays 50 related keywords and if you want to see more results then you can go for paid subscription. Check for keyword ideas with word tracker over here.
KeywordBuzz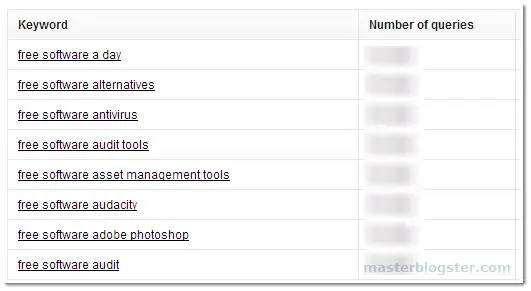 Keywordbuzz is a clean and simple tool to research keywords. It fetches the relevant search terms from Google search. It also allows you to download the generated result as text file. You can also set the data source to Google news or Youtube. Here is keywordbuzz link.
WordStream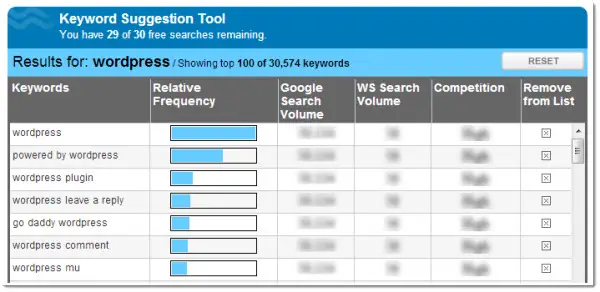 Wordstream is another good keyword suggesting tool which has more than trillion keywords in its database. In the free version of wordstream you can try up to 30 keywords, you can switch to paid version if you want to see search volume and competition. Try WordStream.
UberSuggest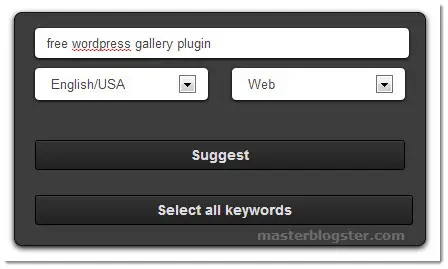 Ubersuggest is a free keyword suggestion tool that serves keyword ideas from Google suggest. Here you can also filter result alphabetically. With this tool you can also search for the vertical results including web, images, news, shopping, recipes and video. Check out Ubersuggest.
Keyword Discovery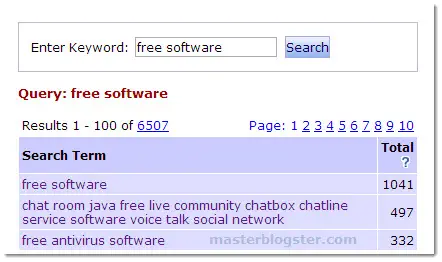 Keyworddiscovery by trellian can display a list of relevant keywords for your query, it has more than 36 billion search queries in its database from Google, Bing and many other popular search engines. Check for keyword suggestions with Keyword discovery.
Google Trends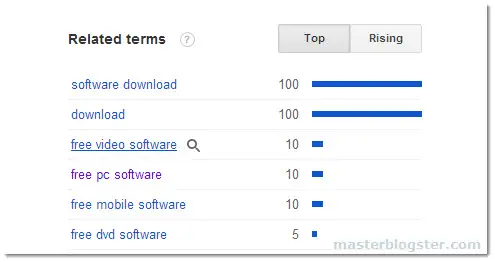 Why to worry when Google Trends is still there to help you to fetch some cool keyword ideas? Just visit Google Trends website, search for the query and get related keywords along with its popularity.
HitTail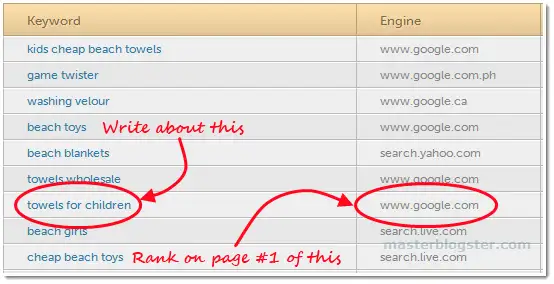 Hittail suggests keyword ideas for your blog posts and help you track your incoming search terms, it analyzes your blog to research for new relevant keywords once you install Hittail tracking code in your blog. Hittail gives its PRO subscription freely to bloggers for 1 year. Give a try to Hittail here.
Final Thoughts
Out of these 10 free keyword suggestion tools I personally use and recommend KeywordCountry, SemCompete, KeywordBuzz and UberSuggest.