There is no doubt that WordPress is a secured content management system, the WordPress developer team rolls out regular updates to provide maximum possible security but evil minds always use to find vulnerabilities to exploit so it is safe to add an extra security system to make your website more secure. Securing your WordPress website is an important task which should be initiated after installing the WordPress. There are many useful plugins available to secure WordPress website and prevent hackers from hacking your website. Before moving to our main topic let us know what all the tricks hackers use to hack the WordPress website and how it affects your website.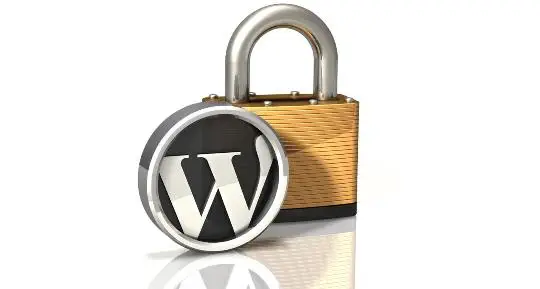 Also Read:
How Does WordPress Website Get Hacked?
There are numbers of hacking tricks available which hackers use to hack the wordpress website and inject malicious script inside your website. Most common tricks used by hackers are backdoors, brute force attack, SQL injection, XSS, RFI, CRLF, Base64, malicious redirects and pharma hack, hackers also look for many other vulnerabilities of your site to get in.
Once an evil mind gets in to your website, it can do anything including stealing your valuable data. Cleaning a hacked site and reverting it to original state is a big headache because once your site got hacked and injected with malicious scripts then Google will add your website to Google Safe Browsing list which prevents visitors to navigate to your website. Again white listing your website takes long time after removing the malicious scripts from your wordpress website.
Prevention is better than cure, yes, it is good to keep your WordPress website away from hackers before something happens to it. So here we have come up with useful plugins to secure WordPress website or blog.
List of WordPress Plugins to Secure WordPress Website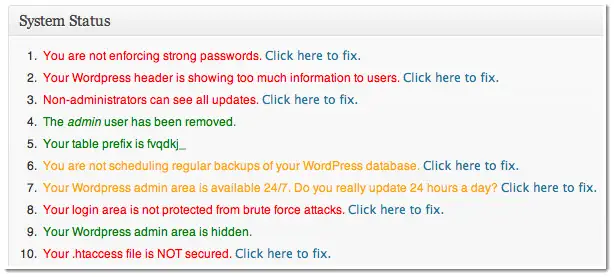 Better WP Security is an easy to use plugin to secure wordpress website which patches the known vulnerabilities. It is the mixture of all top security plugins, it prevents hackers from sensitive areas of your website such as login form etc. It also scans your website for vulnerabilities, bans annoying bots, prevents brute force attacks, blocks suspicious users, takes regular backups of database and detects 404 errors.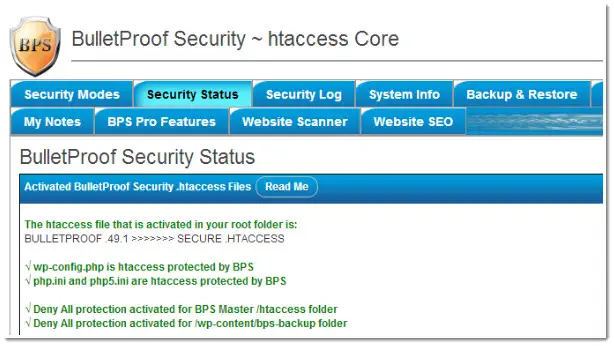 BulletProof security is another good security plugin for WordPress website that is capable to protect your website from XSS, RFI, CRLF, CSRF, Base64, code injection and SQL injection hackings. It monitors logins and prevents brute force login attempts. BulletProof security uses htaccess website security for maximum possible security. There are numbers of other useful security features available in this plugin to secure wordpress website.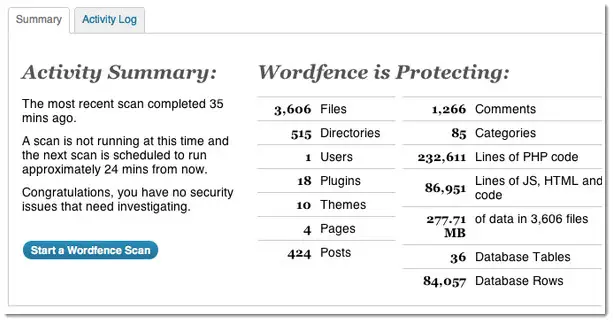 Wordfence security is like an antivirus for wordpress website which scans installed files, themes and plugins to verify the security. It also comes up with a firewall to prevent known security issues such as brute force attack, fake Googlebots, malicious scripts and botnets. Wordfence security adds two step verification which confirms your login by your mobile phone. Apart from this there are many other useful features available to secure wordpress website. This plugin is available in free and premium versions.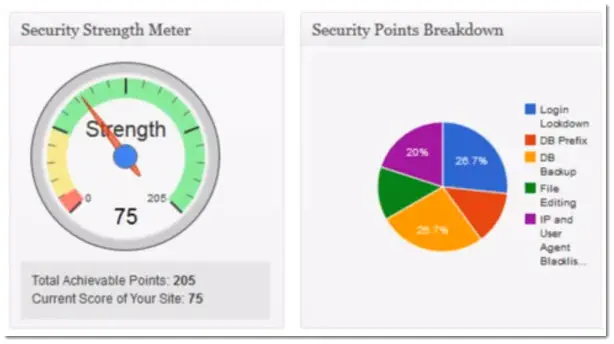 This plugin protects from the range of vulnerabilities including brute force login attack, cross site scripting, pingback vulnerabilities and many other malicious scripts. Apart from this it comes up with database security, file system security, spam protection and you can also switch your site to maintenance mode. In the dashboard it has a security strength meter which visually depicts how secured you are.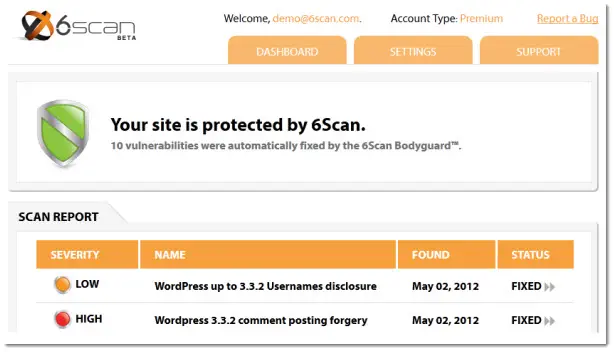 6Scan security provides real-time security against SQL injection, cross site scripting, CSRF, directory traversal and other possible vulnerabilities. This WordPress security plugin also includes login security system to make login page secure from hackers. Moreover it includes suspicious traffic graph which let you know how many hackers are trying to hack your website. 6Scan security backup your website and database to keep you secured.